Congratulations!UNI named Top 5 program for CPAs
"The University of Northern Iowa's accounting department ranked third in the nation in preparing students to become certified public accountants, according to a new analytic by Baylor University and UNI professors.
The newly created CPA Success Index estimates students' progress toward completing all four parts of the CPA exam. The metric found UNI students had an 89% success rate on the notoriously difficult test, just below Texas A&M University (90%) and the University of Missouri-Columbia (95%).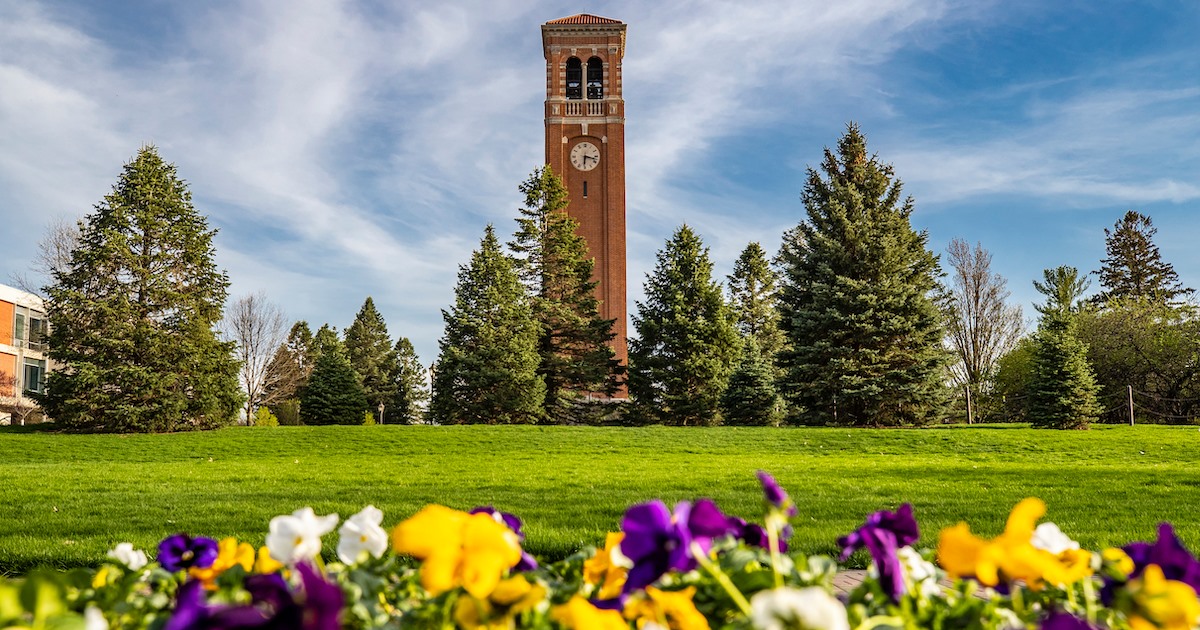 Joseph Ugrin, UNI professor and head of the accounting department, credited students' success in the CPA exam to the department's rigorous coursework and distinct programmatic elements.
"This is one of the best programs in the country," Ugrin said. "In addition to the CPA exam performance, you see our students competing and winning case competitions against the nation's best and performing well on the job, which has resulted in high demand for our graduates from firms in the region and around the country."
One of UNI's program's distinguishing features is a for-credit CPA review program, taught by department faculty, integrated into a student's final semester. Most CPA candidates from UNI sit for all four parts of the CPA exam before graduation as part of that review program.
"This is unique in accounting education today," Ugrin said. "Most universities offload their review courses to a third-party provider and they don't integrate it into their program. Those third-party providers don't know the students first-hand like our CPA review instructors do. Because of those connections, our faculty can provide a more personalized experience and a better learning environment."
Passing all four parts of the CPA is not required to begin a job in public accounting, but it is ultimately necessary for promotions. UNI ensures students have the resources needed to pass the test while they are still in school. Graduates without this preparation can face a grueling start to their career.
"Graduates from most programs have to study on their own time after work during their first year or more on the job. That's what I did years ago and it was arduous," Ugrin said. "Our students commonly arrive at work with the exam completed. That gives them a leg up when they start their job and the employers love it. UNI alumni note that while their peers are home studying for the exam, they are networking and advancing their careers."
The index filled a gap in CPA success data by creating a metric that is both easy to interpret and useful in illustrating the likelihood that candidates from an accounting program will successfully navigate the exam and become CPAs.
The index examined data from the nation's 248 largest accounting programs as defined by the National Association of State Boards of Accountancy, and found that students from those programs pass, on average, 1.16 sections per year on the first attempt for a Success Index of 43%.
The national acclaim arrives on the heels of a strong showing in the U.S. News & World Report's annual rankings. UNI maintained its rank as the Midwest's second-best regional public university in the recently released "Best Colleges 2020" report. UNI is also in the top 20 public regional universities in the 12-state Midwest region when it comes to undergraduate teaching and serving veterans and active-duty service members."